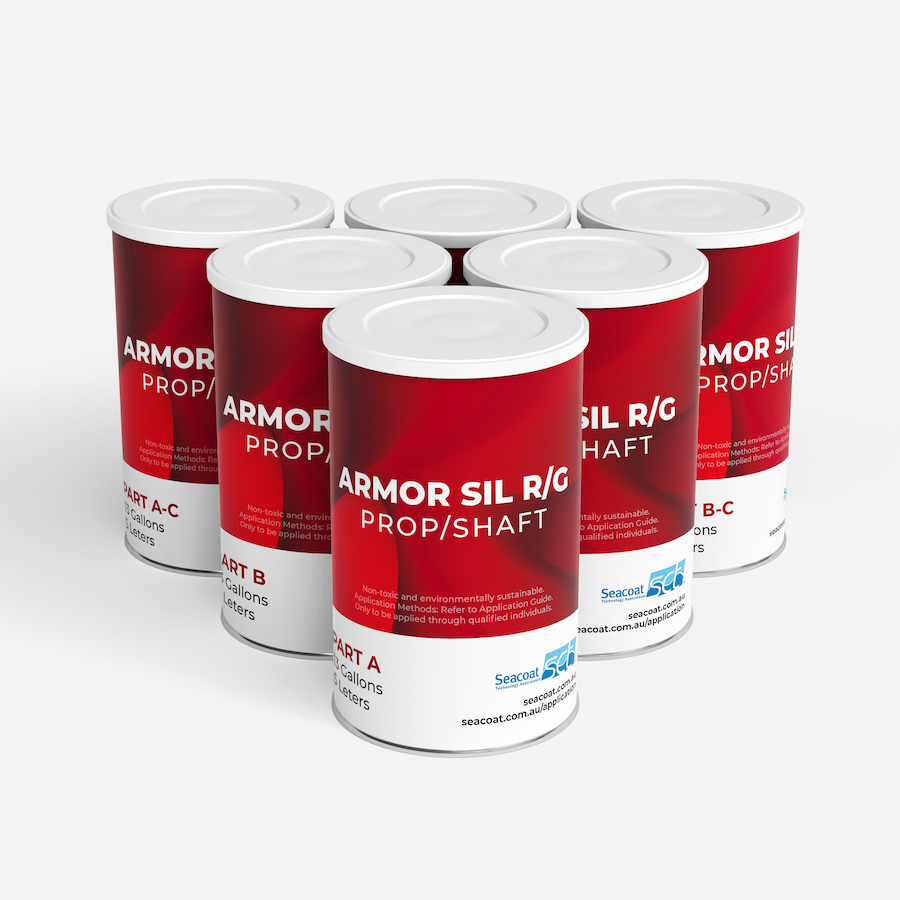 Currently, Seacoat products can only be purchased from contacting our sales team. Press the button above to begin an order.
Armor-Sil R/G is the only hard silicone coating in the world including our marine-grade barrier coating is the complete system for propellers and shafts. It is a highly engineered blend of silane/siloxane that forms an exceptionally hard, durable and hydrophobic coating film on the running gear surface. Armor-Sil R/G delivers optimum running gear performance for all types and sizes of vessels, a truly non-toxic and environmentally sustainable solution for your propeller and shaft needs with a proven longevity of 3 years or more. Armor-Sil R/G contains no heavy metals or chemical biocides. And the coating does not ablate or Polish off.
Please refer to our TDS for more extensive and Beneficial information on the advantages of ARMOR-SIL.