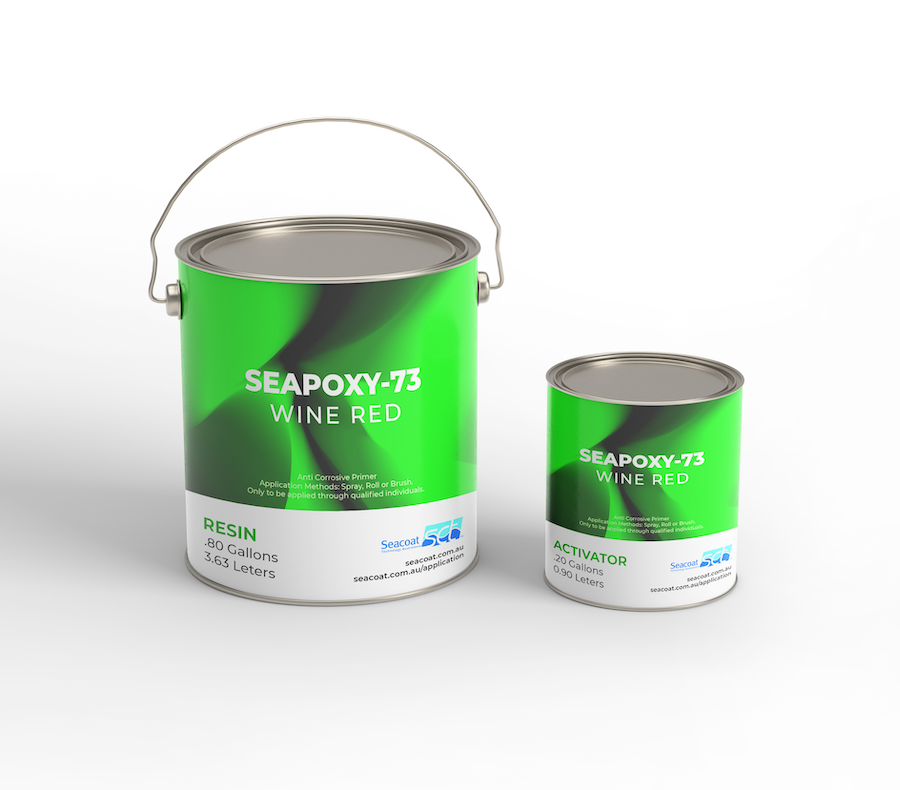 Currently, Seacoat products can only be purchased from contacting our sales team. Press a button above to begin an order.
Seapoxy 73 is a high Solids, two-component polyamide epoxy primer designed for use in marine environments to protect steel and other non-ferrous metal substrates from corrosion.  It is also applicable on gelcoat and fibreglass substrates. This product has excellent adhesion and forms a tough, durable, anti-corrosive film. Seapoxy 73 is specifically formulated to allow extended recoat interval with itself without the need to abrasively blast the surface. It is specially designed to be used in conjunction with our SEA-SPEED V10X Ultra Clear Hard Film Siloxane Foul Release Coating.
For corporate or custom colours, please contact us directly.
Please refer to our TDS for more extensive and Beneficial information on the advantages of SEAPOXY-73.